I am currently looking for people who are interested in writing a special guest Tactics Time Newsletter!
I already received one, and it turned out great, and would love to see more!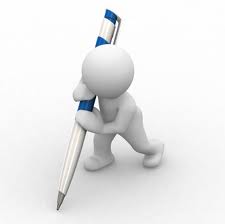 The format is pretty simple
Headline
Quote
Tactic
Story
Game
Answer
I normally try to make the Headline some sort of pun or play on words, but it doesn't have to be one.
The Quote is normally some wisdom, or somewhat related to the topic, but doesn't have to be.
The Tactic can be any chess position that you find interesting.  Could be anything from a mate in one to a 10 move combination.  It should be something that the computer thinks is clearly the best move, although there could be more than one answer – like if white can play Bxg6# or Qxg6#
The Story can be something about chess that you find interesting.  If it is related to chess tactics that is great, but doesn't have to be.  Could be about:
an opening
some valuable lesson you learned
best advice that you have for others
an analogy or metaphor
favorite chess memory
what you like best about chess
your favorite chess book
pet peeves or chess humor
or really anything
It doesn't have to be long – even 2-3 paragraphs is fine.  I normally break them into really small bite size chunks for readability, since we live in an A.D.D. culture (even thought it is not grammatically correct to do so).
The Game is just the chess game in PGN format.
The Answer is obviously the solution, with some explanation if necessary.
If you get stuck on any, I can help.  Like if you can find all of the above except a quote, I can fill that part in.
You can feel free to promote your chess club, website, twitter feed, etc!
I was thinking it might be fun to have some other "voices" in the newsletter, besides just mine

If you are interested, please send me an e-mail to Tim (AT) TacticsTime (DOT) COM!
If you haven't joined in yet, and would like to receive chess tactics in your e-mail, sign in below!  It just takes a second.
Related posts: