If you love chess tactics as much as I do, you will want to sign up for my FREE Tactics Time Newsletter.
Each newsletter contains:
A Fun Chess Tactics Problem for you to solve taken from my Tactics Time database.
An interesting chess quote or piece of chess wisdom for you to enjoy.
The complete game score of the game of the tactic so you can play through it.
Other fun facts or background story about the game and position.
Here are some sample newsletters that you can look at to get an idea of what they are like:
Each subscriber starts off with Newsletter #1, so you won't miss a single issue.  New newsletters are automatically released about every other day.  There is no obligation or cost, and you can unsubscribe hassle free at any time.
Each issue contains one tactical problem, and I hold your hand going through the solution step by step, making tactical study painless and fun.  These are "paint by numbers" chess tactics that will slowly but surely improve your play and rating.  And if you have any questions about the problem, I am happy to help!
Here is some of the feedback I have gotten from the newsletters:
I really enjoy reading your newsletters
– Devina R.
Thanks for a nice game and a great newsletter.
– Phatsisi T.
The newsletters have been very good and well written
– Anthea C.
I'd rather read your stuff than other blogs or Chess Life
– Paul G.
And as a sincere "Thank You" for signing up for the newsletter you will receive the following free gifts:

A 25 game sample of my Tactics Time database product.  You will get a chessbase database contains 25 different tactics problems.  This database works with Chessbase Reader, which you can download for free.  It will also work with any other Chessbase product that you may already own, such as Fritz, Chessbase, Chessbase Light, etc.
Each tactic comes from a real game, between real chess players.  You will be able to play through the complete game to see how the position arrived, and how the game was concluded.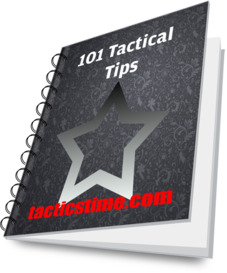 Additionally you will receive my 21 page eBook "101 Tactical Tips: Tips, Tricks and Thoughts on Chess Tactics".  This report contains my best and original ideas on the thoughts of chess tactics.  Included are ideas on:
Tactics in the Opening
Books on Tactics
Using your computer to find Tactics
Quotes and Wisdom about Tactics
Tactics Improvement
Tactics and Psychology
Tactics in Tournament Play
Tactics in the Endgame
Tactics in Blitz and Correspondence Chess
Tips on Studying Tactics
A full 2 page Bibliography with lots of additional resources on Tactics is given as well.
But WAIT… THAT'S NOT ALL!

Additionally you will receive
- PDF version of the 25 problems in the sample database, which you can print out, or read on your computer, or any mobile device that supports PDFs.
- Mobile Device eBook versions of the 25 problem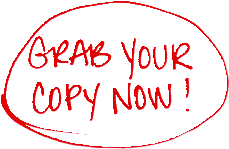 s that can be read on the iPad, Nook, Amazon Kindle, and most mobile devices.
These FREE gifts are my way of saying "Thanks" for reading my web site, and for all the support and complements I have gotten from the website and Tactics Time product.
Related posts: