My long time great friend and chess wingman Pete Short joins me for this weeks podcast!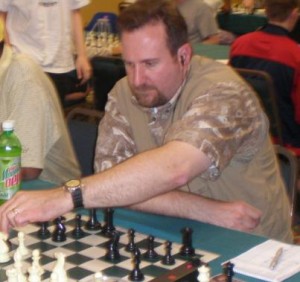 Pete is a great story teller, and shares lots of hilarious tales of his chess adventures over the years.  Inside you will hear:
"Clogs and Plungers: A Brief History of the Denver Chess Club" along the lines of his  hilarious articles on my timmybx.com blog.
Tales from the "Woodstock of Chess", the HB Global Challenge in Minnesota, and how we were able to get an all expenses paid trip there.
How Francisco Baltier, a 1500 rated player, beat GM Walter Browne with the Fishing Pole in Reno
The "Calling in the Wolfe" story of how Pete helped me get my sunglasses back when they were stolen from a tournament in Florida – Jack Bauer style!
Pete is like the Howard Stern of Chess Podcasts – he pulls no punches, names names, and tells it like it is

You are sure to enjoy this podcast!
TacticsTime.com MP3 podcast interview with Pete Short (Right Click to download)
TacticsTime.com interview with Pete Short PDF Transcript
You can follow Pete:
References:
Pete's hilarious TimmyBx.com blog posts
Clogs and Plungers
The Denver Chess Club has a New Location
Related posts: