I received a really nice email from one of my readers, Cortiano in Brazil, about my chess blog, and chess training program.  He told me that he draws some chess comic strips, and sent me some samples.  I was really impressed and asked if I could post some samples.  Here they are below.
You can click each one for a larger version.
These strips are in Portuguese, and the ones below it are in English.
Great job Cortiano!!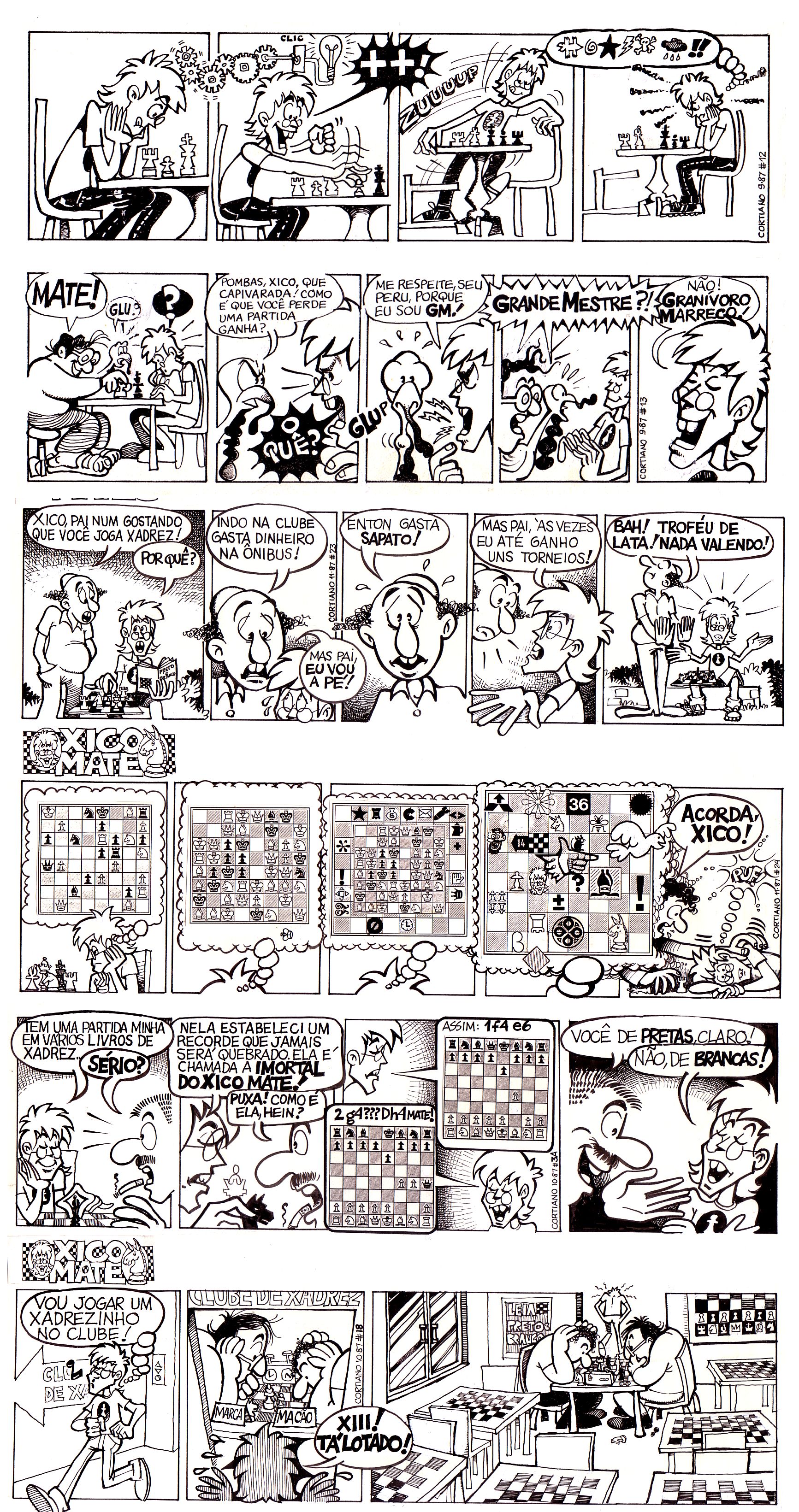 Related posts: