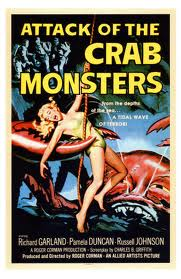 I resumed my duties with Tactics Time for the January 2008 issue of the Colorado Chess Informant, and went back to the original 9 puzzle format.
Tactics include: removing the defender, mating nets, trapping, and pins.
Problem 5 shows a game where Anthea Carson punished me using one of her animal openings – The Crab!  1. h4?! 2. Nh3?! 3. h5?!  I learned the hard way – you can't stop the crab.  You can only hope to contain it

Enjoy!
Related posts: