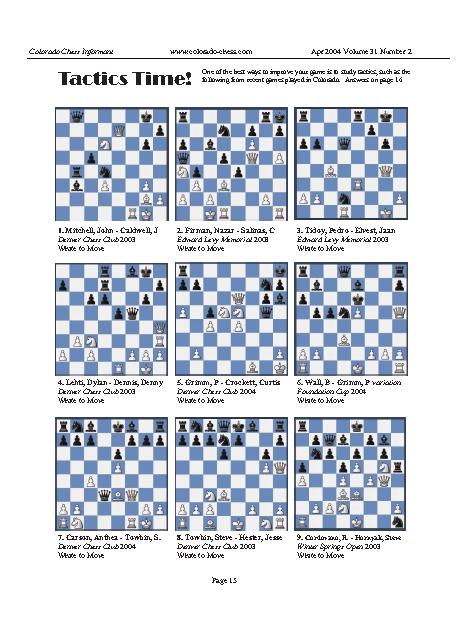 April 2004 was an exciting time for chess in Colorado, because we had just completed the
"Edward Levy Memorial" tournament, which was a huge Bill Goichberg Continental Chess Association tournament with hundreds of people, including top GMs, and thousands of dollars in prizes.
Unfortunately for Colorado, the tournament was not a financial success, and was cancelled after two years.
After the tournament was over I corresponded with IM John Donaldson, who sent me a bunch of games that he had entered into chessbase, and also submitted to TWIC (The Week in Chess).
A couple of those games made it into this issue of Tactics time.
There are a couple of really great ones in here – pinned pieces, interferance, removing the defender, and even a smothered mate!
Enjoy!
Related posts: