This week Tactics Time had the priviledge of interviewing Paul Anderson.  Paul is a long time member of the Colorado Springs Chess Club, and writes a light hearted weekly newsletter where he shares games, news, videos and stories about chess.
In this week's entertaining, and informative interview Paul talks about how he climbed his way all the way from an adult beginner, to the USCF expert level, and club champion!
Paul talks about his experiences with: 
Playing email and correspondance chess and what he learned from these experiences.
Using chess programs and databases to improve your game (this was an important key for Paul, and he shares how you can do this also).
Preparing against certain opponents (the database is also key to this).
Learning to not listen to the "advice" and limiting beliefs that people will give you, such as "You can't get to 1800 without studying openings" and "you can't get to expert if you are over 35 years old".  He also discussed having the positive beliefs that you can defeat a certain opponent.  I think your beliefs and attitudes are an often overlooked area of chess improvement, and thought this was a powerful message for improving your chess, and life in general, and was my favorite part of the interview.
Fun topics such as chess videos, playing chess as a Monk at the Renaissance Festival, and receiving "out of office" autoresponders from Norway.
You are sure to enjoy this podcast!  You can listen to it right here on the webpage, download it for your computer or MP3 player, or read the transcript below.
Be sure to sign up for Paul's Newsletter as well, even if you are not from Colorado Springs.
TacticsTime.com MP3 podcast interview with Paul Anderson (Right Click to download)
TacticsTime.com interview with Paul Anderson PDF Transcript
You can follow Pa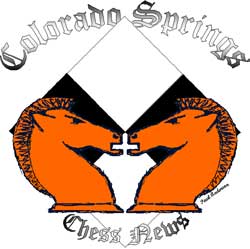 ul:
Related posts: