The term Big Hairy Audacious Goal ("BHAG", pronounced BEE-hag) was proposed by James Collins and Jerry Porras in their 1994 book entitled Built to Last: Successful Habits of Visionary Companies.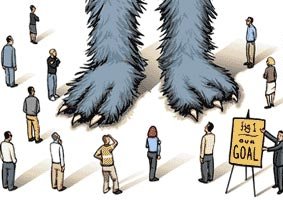 A BHAG should be
clear
compelling
have a clear finish line
I think that it is a great idea to set a chess goal for yourself in 2012.
To me the most obvious goal is to increase your chess rating.
For example, your goal might be:
Gain 150 rating points in the next year.
This will require:
Playing in enough rated tournaments
Increasing your chess skills
Some people say they don't have enough time to play in rated tournaments.  One way to get over this obstacle is to look at a calendar for 2012 and determine which events you will play in.  Put them down on the calendar, so that if anyone asks "What are you doing the weekend of XYZ", you will know that you are busy that weekend, because you are playing in a chess tournament.
Make it a must, as Tony Robbins would say.
Send in your entry fee way in advance. 
Book any travel arrangements that you will need.
Tell your chess friends, and encourage them to play also
Make sure that your memberships (State, National, Local) are all up to date
Secure a "Kitchen Pass" from the wife or significant other if needed
For increasing your chess skills you will also need a plan.
This might include: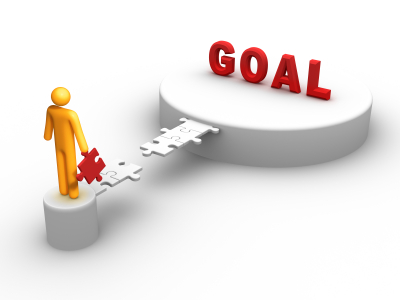 Goals are a very personal thing, and everyone's will be different.  I think that having goals can be very powerful, and can help give you a sense of achievement and satisfaction in the game that we love.
Related posts: