Theory regards this opening as incorrect, but it is impossible to agree with this. Out of the five tournament games played by me with the King's Gambit, I have won all five. ~ David Bronstein
his position comes from the "Thematic tournament" that was played on
Red Hot Pawn
.
In the position on the right it is Black to move.
Answer below.
A thematic tournament is one where every game is started from the same opening position. In this case it was the "Pantelakis Counter Gambit of the King's Gambit", which I had never heard of.
A counter gambit occurs when black gambits a pawn of his own in response to White Gambiting a pawn.
This counter gambit occurs after the moves 1. e4 e5 2. f4 f5!?
This does not seem like a very sound move to me, but I have no doubt that it leads to some fun, and tactical games.
Often thematic tournaments will feature odd or off beat openings, that players do not feature on a normal basis, but want some practice playing against. In years of playing the King's Gambit, I have never seen the response 2. ..f5.
Here is the complete game:
[Event "King's Gambit - Pantelakis Counter Gamb"]
[Site "http://www.redhotpawn.com"]
[Date "2011.05.30"]
[Round "2"]
[White "Gapa, Sylwia"]
[Black "Probey"]
[Result "0-1"]
[WhiteElo "1147"]
[BlackElo "1230"]
[SetUp "1"]
[FEN "rnbqkbnr/pppp2pp/8/4pp2/4PP2/8/PPPP2PP/RNBQKBNR w KQkq - 0 1"]
[PlyCount "52"]

1. exf5 exf4 2. Qh5+ Ke7 3. Qg5+ Nf6 4. Qxf4 Nc6 5. Bc4 d5 6. Be2 Kf7 7. Nc3
Bd6 8. Qf3 Re8 9. Nxd5 Nxd5 10. Qxd5+ Kf8 11. Nf3 Bg3+ 12. Kf1 Qxd5 13. d3 Qc5
14. hxg3 Bxf5 15. b3 Qe7 16. Bd1 Bg4 17. Rh4 Bxf3 18. Rf4+ Kg8 19. gxf3 Qe1+
20. Kg2 Qxd1 21. Bb2 Qxc2+ 22. Kh3 Qxb2 23. Rf1 Re2 24. Kg4 h6 25. Rf5 Ne5+ 26.
Kf4 Qd4# 0-1
You can play through this game here: http://tacticstime.com/?page_id=2021.
Answer:
11. ..Bg3+ is a check that discovers an attack against the undefended White Queen. This kind of attack where the bishop moves out of the way with check leaving an attack against a hanging Queen is actually very common. Often the checks are with the light squared bishops on the h2 and h7 squares. This is a good tactical motif to know.
Happy Tactics!
Your Friend,


Like Tactics Time on
Facebook
.

Follow Tactics Time on
Twitter
.

Check out the Tactics Time
Blog
.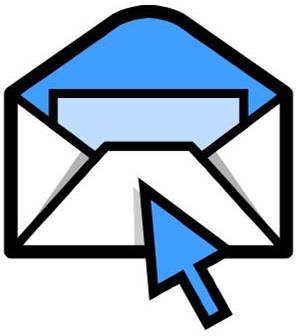 If you know someone who could benefit from this, please feel free to forward it to them!
Not a subscriber yet? Like what you read?
© Copyright 2011-2012 Timothy Brennan, All Rights Reserved.